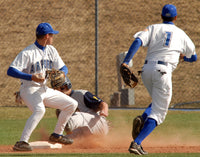 Looking for the Best Youth Baseball Gloves?
Not only does baseball provide vigorous exercise for your little one, but it also helps build confidence and team building skills in young ball players, offering a world of health and social benefits. In order for your child to enjoy all of the great benefits of the sport, quality equipment is needed — and youth baseball gloves are one of the most important pieces for every baseball player.
Selecting the correct youth baseball glove can turn into a full-time project, especially since there are countless brands, models and options available. Selecting the correct glove size will directly impact performance, not to mention that certain materials will provide a better performance than others.
Our best selling products